Monthly Feature: Socially Distant Inductions
COVID-19 has presented challenges to the country, the Scouting community, and the Order of the Arrow. We have spent the year innovating and changing the way we do things in order to be high performing and resilient as we get through this. One of the key things lodges and the national organization has had to figure out is how to hold inductions in these very unique circumstances. Though they may not look like what we've done for years, it is still possible to hold a meaningful and safe induction. Here are two ways it's been successfully done.
On the weekend of September 18th-19th, many Occoneechee Lodge 104 members gathered at Camp Durant in beautiful Carthage, NC for their annual fall fellowship. As 2020 continues to bring new challenges to our world, Occoneechee learned quickly how to adapt and maneuver to continue bringing the fellowship and the brotherhood that the Order of the Arrow provides in their lodge. The event was no easy plan, it took months of preparation and detailed planning to create a safe, socially distant, COVID-19 proof event. Lodge Chief Parker Morrissette worked with his fellow lodge vice chiefs to work on how they would handle an inductions weekend. They planned for socially distance check in with temperature screenings as participants arrived at camp and had participants complete a 14-day health screening form. To ensure everyone's temperature was under 100.4 and no one who came had a fever, headache, or any of the symptoms related to COVID-19.
During the event, members were able to go to the lodge trading post and work on service projects to improve the facilities at Camp Durant. Both activities were socially distant. At meals everyone sat outside of the grand lodge parking lot and ate over six feet apart. During both the Pre-Ordeal and Ordeal ceremony they used their activity field, campfire arena, and brand new Art Ferguson Ring to create a socially distant and spiritual ceremony while following guidelines from state and local officials and the National Order of the Arrow Committee. With the new incorporations,  the lodge created a safe and COVID-19 free event and hopes to continue this going into 2021.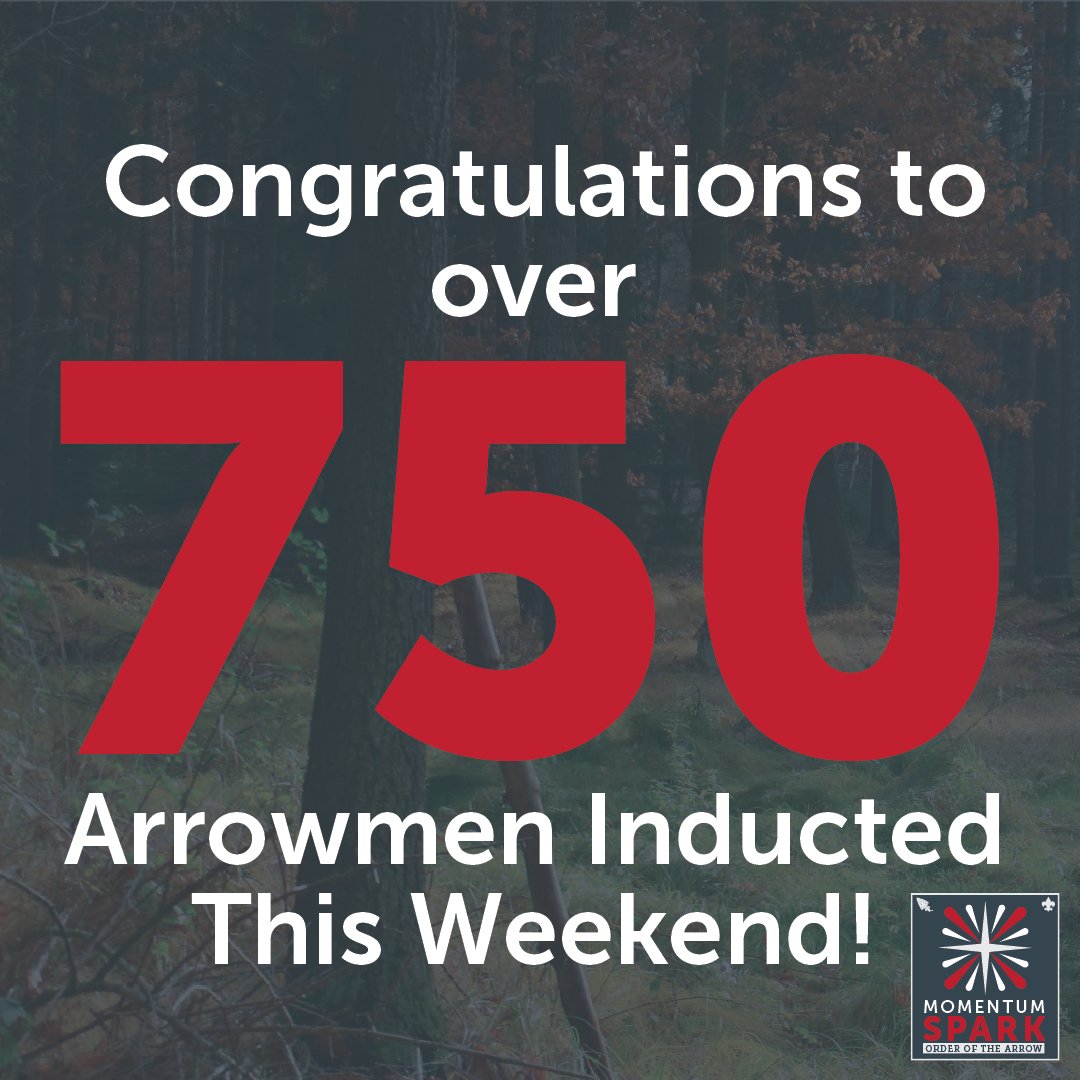 Next, on November 6th-7th, the Order of the Arrow hosted its first ever national induction weekend by making it virtual. This event was called Momentum: Spark. The weekend began with an opening show followed by the pre-ordeal ceremony live streamed to candidates and Arrowmen across the nation. The next morning candidates went through their induction process with programming from their local lodge. Each lodge may have done things differently but nonetheless, the four tests of the ordeal were administered as candidates completed the tests at home. Throughout the day, existing Arrowmen were provided with training and programming. They had the opportunity to watch sessions such as "Creating Pathways for New Members", "Creating a Diverse and Inclusive Lodge", and so many more with topics relating to the induction process and membership. Finally, Saturday concluded in the evening with a streamed ordeal ceremony, games, and program events for every participant.
The whole weekend participants were able to connect with each other via Slack discussion channels for each program, small group private channels of about ten people, and participating in the wide game.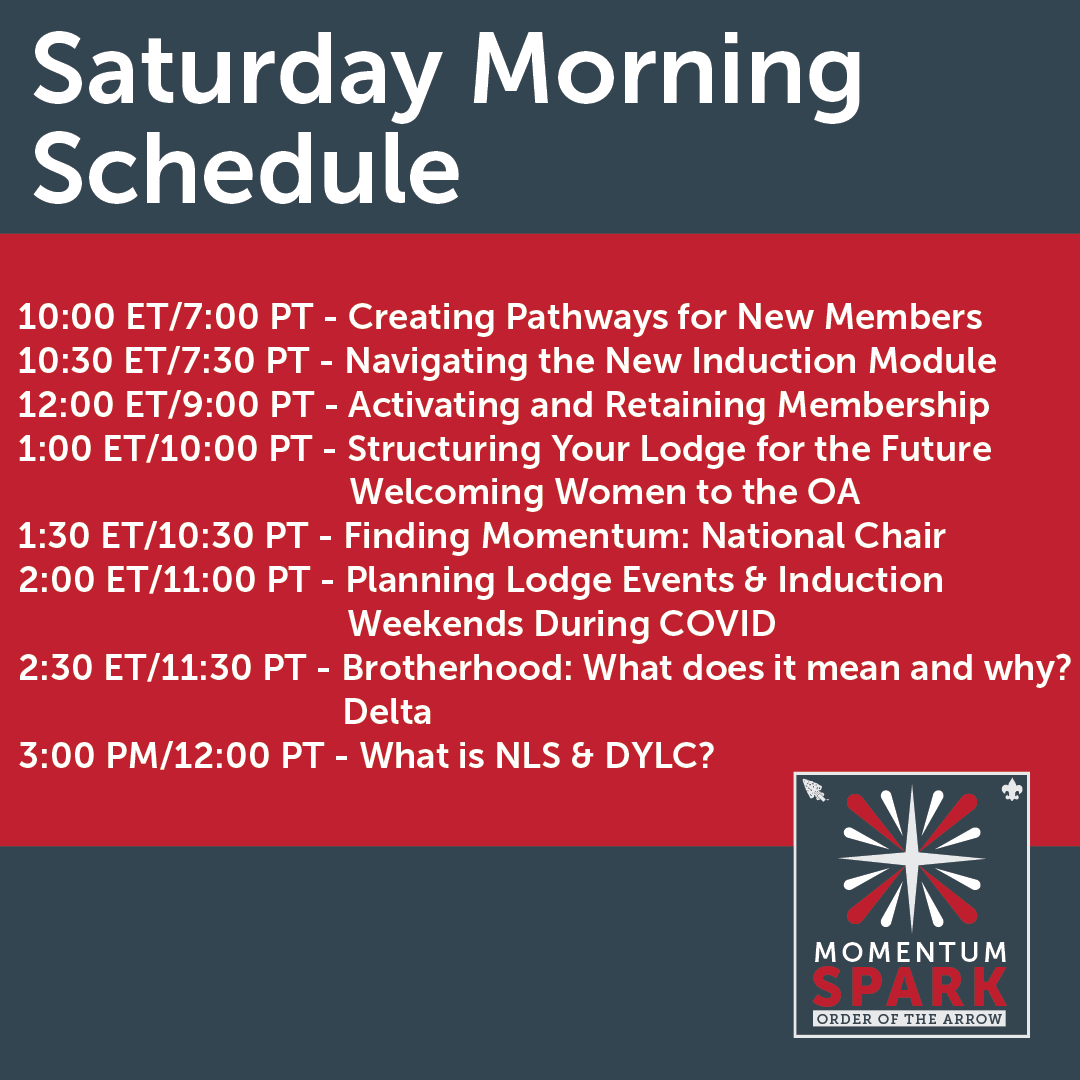 Our organization is adapting and thriving as it always has in difficult times. We have found ways to hold inductions despite safety concerns both virtually and in person. These methods are just two of many that have happened across the country. Did your lodge or will your lodge do something different for their inductions this year? If so, we as a section want to hear about it. Post about it on social media and tag @oasr7b with #ChooseOA.