Monthly Feature: SR-7B DSA Recipients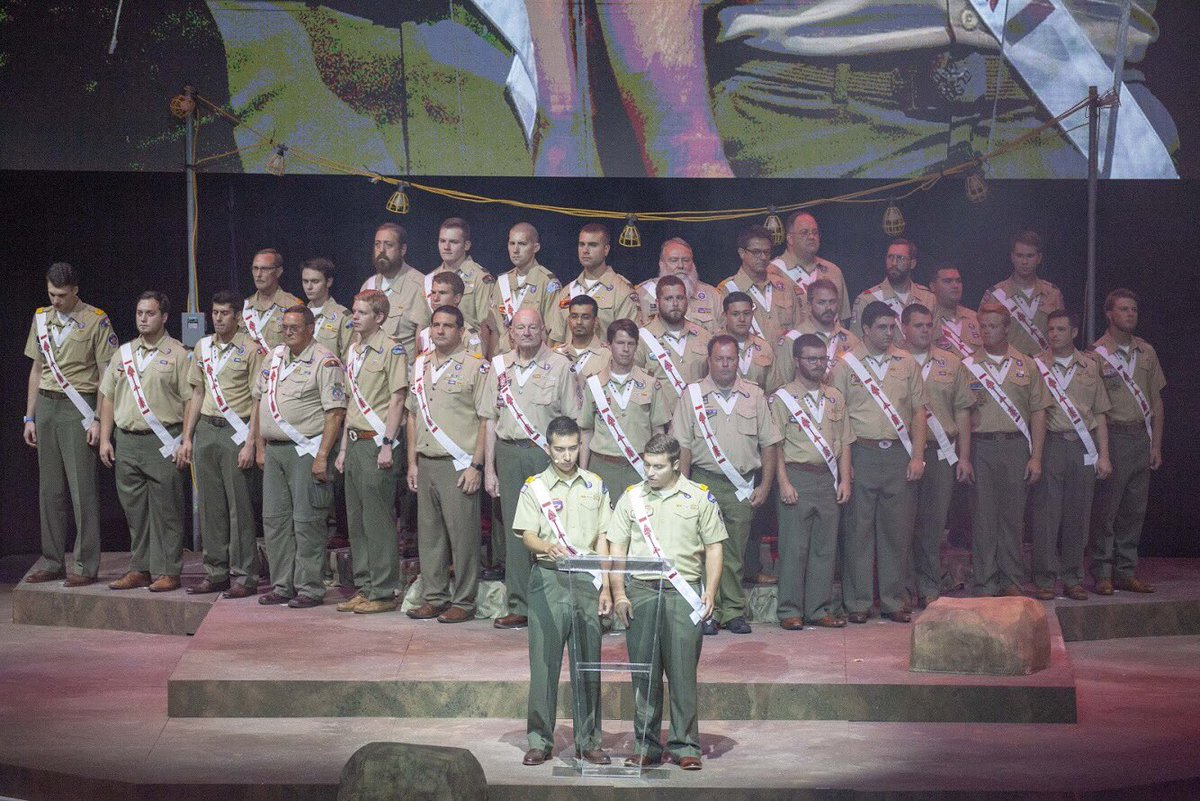 As stated on the Order of the Arrow national website "The Distinguished Service Award (DSA) was created in 1940 to honor those who rendered service to the Order beyond the lodge level. The award is presented to Arrowmen, youth and adult, who have rendered distinguished and outstanding service to the Order on a sectional, regional, or national basis. The award is presented at National Order of the Arrow Conferences. Since the time the first awards were presented, less than 1000 Distinguished Service Awards have been awarded."
Recipients of the award are marked by three items. The first being a medal that consists of a white ribbon with red arrows embroidered onto it that suspends a silver arrowhead with an arrow going through it. The second being a white square knot embroidered on red cloth for the field uniform. Finally, for civilian apparel, they are given a silver arrowhead lapel pin.
Due to COVID-19, this year's recipients did not receive the traditional recognition at the National Order of the Arrow Conference. The section leadership wishes to recognize those in our section who had the award bestowed upon them this year. We wish to honor them and thank them for their tireless service and commitment to our order. They are:
Sean M. Alewine (Tsoiotsi Tsogalii Lodge)
Susan B. "Sue" Hampton (Tsoiotsi Tsogalii Lodge)
Eric B. "Brandon" Kelly (Occoneechee Lodge)
Robert G. Kennerly, Jr. (Tsoiotsi Tsogalii Lodge)
Bradley G. Taylor (Wahissa Lodge)
We are honored to have each and every one of them as a member of our section. If you ever encounter one of them wearing their medal, square knot, or lapel pin, be sure to take the opportunity to have a conversation with them and congratulate them.