Opportunity: Service Greek Life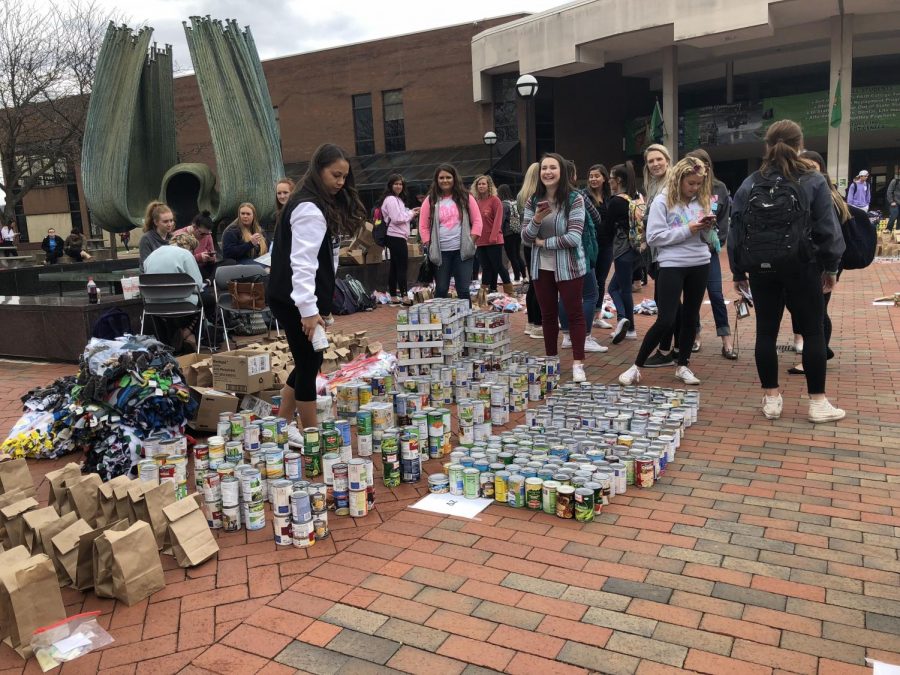 Beyond Scouting, there are many opportunities to cheerfully serve. One of these opportunities is getting involved in service Greek life on your college's campus. There are many fraternities and sororities, some even coed, that are specifically devoted to service. Service greek life can provide Arrowmen with the opportunity to continue their service to the community while building bonds and friendships outside of Scouting. This article will detail some of the many service Greek life organizations that exist on college campuses.
First is the official fraternity only for Eagle Scouts, Epsilon Tau Pi. The fraternity was established to uphold the principles of scouting. The limit of having only Eagle Scout members has opened doors for brothers to be extremely close. The fraternity provides service in multiple ways as well. In addition to serving surrounding communities to whatever campus they may be on, they also provide support for local scouting organizations. They have active chapters and colonies all across the country. Even if your university doesn't have a colony or chapter there is a place on their national website for the process of beginning one.

Though not officially tied to scouting, Epsilon Sigma Alpha is another strong service greek life organization. It is a sorority with the purpose of providing a space to be surrounded by people who want to make a difference. The sorority does also accept male members. They provide members with opportunities to make a difference, network, partake in events donating to national charities like St. Jude Children's research hospital, and so much more. When it was first founded in Jacksonville, Texas, it was meant to help members get through the changing world that was right in front of them. Now in 2020, they have supported the USO during World War II, done service for the red cross, encourages positive attitudes for all members, and has multiple international service projects.
Finally, founded in 1925 and officially recognized by the Boy Scouts of America in 1931 is Alpha Phi Omega. Alpha Phi Omega is a now coed service fraternity that was first created to instill a "standard of manhood" into college aged men, this standard was the scout oath and law. The cardinal principles of the organization are leadership, friendship, and service. Members of chapters all across the country provide service to the community, their campus, the nation, and the fraternity itself. The organization is also still tied to scouting via providing service and presence to events at each chapter's local Scouting events. Annually, they also hold a national service week with a different theme related to service every year as well as partner with Youth Service America to put on a national youth service day each spring.
If you want to continue your cheerful service and meet and bond with those who have similar principles to scouting while in college and beyond, then be sure to take the opportunity to be a part of service greek life when you get to college. You can find out if these organizations or other service greek organizations have chapters on your campus both through their websites or wherever your university publishes their organizations.